Garage Door Spring Repair & Replacement
Many homeowners may not know this but their garage door's spring is the most vulnerable to breaking and then need replacing for the optimal functioning of the door's mechanism. One reason for this is that garage door springs are under a tremendous amount of pressure because they support the weight of the garage door. However, when the spring fails, you need to call experts like us to fix the problem.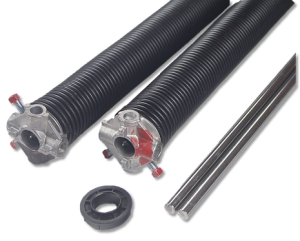 Top Quality Garage Door Spring Repair
Garage door spring repair has to be done right if the door is to last. That's why we thoroughly examine the garage door spring before going about repairing it. If it can't be repaired reliably, we will recommend replacing it.
A Highly Rated Garage Door Spring Replacement Service
The best way to ensure the longevity of your garage door's spring is to replace it with a quality aftermarket spring. Fortunately, here too, our experts can help. We only use the best quality springs that money can buy, so when we install a new spring it will last for many years to come. That's a guarantee that we back our spring replacement service with and have never had a problem.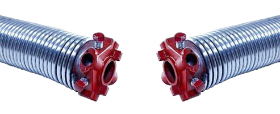 We Will Repair A Garage Door Spring in No Time
Our experience shows that the best way to ensure that a garage door spring continues to work flawlessly is to always make sure that the problem that caused the spring to fail is fixed. That's why when we fix your garage door spring it will not bother you again for years to come. However, if the spring can't be fixed reliably, we will always recommend you spend a little extra on replacing it.