Residential Locksmith
As a residential locksmith, one of our goals has always been to help people right away. So, whether you've been locked out of the home, need a spare set of keys or probably new locks installed we can help you right away.
Why are We the Leading Residential Locksmith Services
One significant reason why we are the leading service is that we care about our clients. We care about helping you in the best possible way. To ensure that you experience the best service, we've invested time and money in hiring the very best, most professional locksmiths. That way you can be assured of a top-tier service.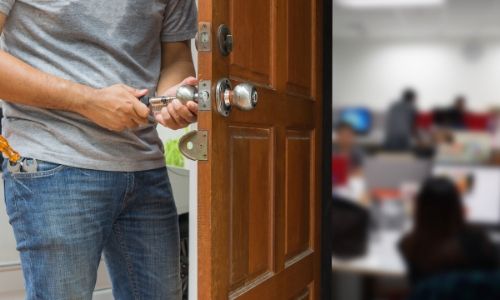 We Help You with a Home Lockout
Getting locked out is fairly common. However, before you knock down that door and end up spending a few hundred dollars on getting it fixed, call us. Our professional locksmith can help you get in within a couple of minutes, and it will cost a fraction of what a new door would.
We Will Change Locks Quickly
Changing the locks to ensure your security is an excellent decision. The same goes for if your locks are old. If you want to get the locks changed, we will send a locksmith over who can do it within a few minutes. Plus, we can change any number of locks in your home.
Improve Security When We Rekey Locks
Rekeying locks not only improves security especially if you are the owner of a rental apartment or home, but it can also make accessing different rooms with a single lock possible. We can rekey all your locks using the latest tools and methods to ensure a flawless finish. Call us today to find out more.