Garage Door Cables Replacement
Garage door cables are some of the most frequently replaced because they also happen to be doing a lot of work each time the garage door opens and closes. However, garage door cable replacement has to be done right, and many factors need to be considered when replacing the cables to ensure that they last a long time.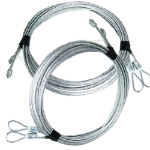 When Do You Need Garage Door Cable Repair?
If the door suddenly stops opening or closing, or if you hear the machine running and the garage door does not budge, there is a good chance that the cables need to be repaired. Not only repaired, but it needs to be done professionally so that the problem does not resurface.
Quick and Efficient Garage Door Cable Replacement Service
Our garage door cable replacement service is quick and efficient. We don't waste your time and get right to work replacing the cables which should be completed within the hour.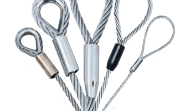 Have Broken Garage Door Cable? Call us!
If you have broken garage door cables or ones you think are breaking, call us right away without hesitation. We'll have a team at your home at a time that's best for you and ready to fix the cables.