Commercial Locksmith
You need a reliable and professional commercial locksmith to ensure the safety of your business. We believe in providing our clients with exactly the type of service they can rely on regardless of the problem they need help with when and as needed.
The Most Experienced Commercial Locksmith Services
Experience in the locksmithing industry matters a lot more than people realize. An experienced locksmith can change the locks, open locks, and make a duplicate key with great finishing. That's why business owners should only hire certified experts like ourselves. Regardless of the lock or what you need, our service is just a call away.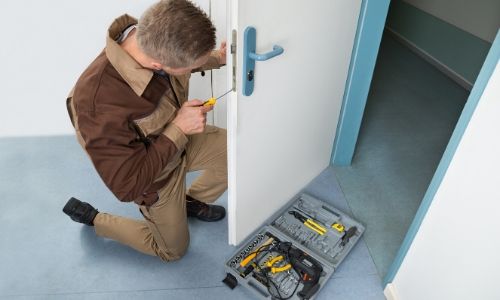 We Fix Office & Storage Lockouts in No Time
Whether you get locked out of your office or a storage locker, getting you in is something we can easily handle. Our seasoned locksmith will use the latest tools and their skills to get you in within a few minutes.
Need to Change Locks?
Sometimes changing the locks is the only way to secure your place of business. That's why if you need the locks changed, it has to be done in a way so that there are no vulnerabilities. When we replace your locks, our team covers all the bases so that the locks can't be bypassed by intruders.
We Rekey Locks for All Businesses
Rekeying the locks is the best way to secure your business as well as make it easily accessible to you and your employees. We will not only rekey the locks but will forge new keys for those locks too. The keys we forge will work perfectly with all the rekeyed locks.
Call us today to find out more about how our locksmiths can help secure your business.