Access Control & Security
Access control security and locking systems are amongst the most secure ways to keep your business or home safe. However, even the best systems can fail, need repairs, or may require professional installation. We are one of the leading access control experts with experience working on all types of access control systems.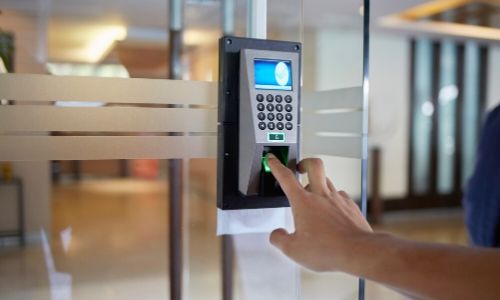 Troubleshoot and Fix Access Control System
We can troubleshoot and fix all types of issues with your access control system. We can also help if you're using one of the latest systems too. Regardless of what you need, our team is a call away and are trained to fix just about any problem with these systems.
We Can Install Security Systems for Commercial Establishments
Apart from fixing issues with access control systems, we can also install them. So, if you're looking to upgrade the security of your establishment, our experts can help install these systems in the best possible way. We will also make sure that all vulnerabilities are addressed so that there is no way anyone can get through without authorization.
If you are looking into getting access control systems installed or the existing one fixed, feel free to call us today.